2022-08-01 12:00
SHRIEKFEST INTERVIEW
Jonathan Degrelle
Director
Sci-Fi Short "Transfert" (2020)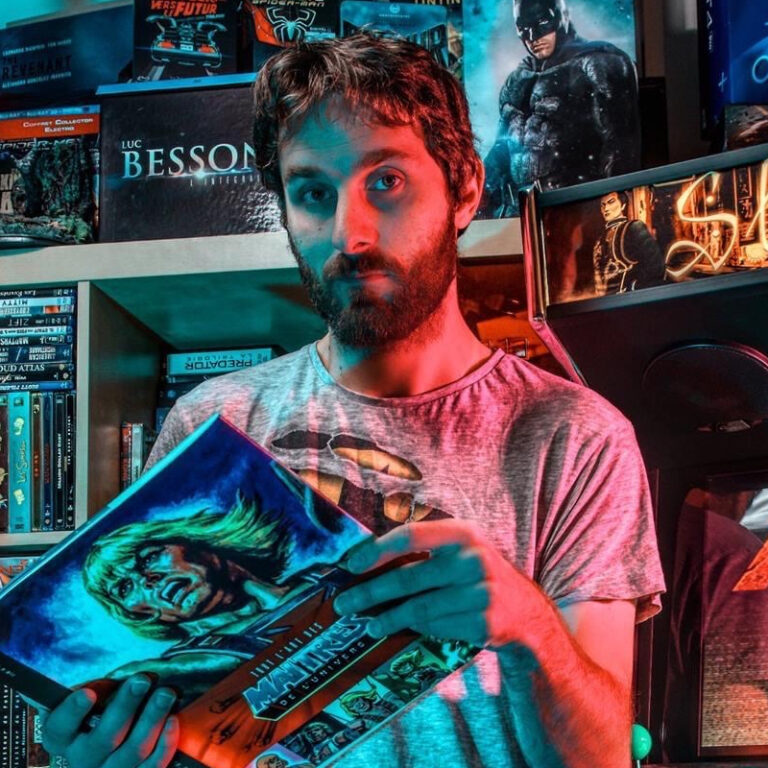 What is your name, company name, and URL?
Jonathan Degrelle
What is your specialty: filmmaking or screenwriting? If filmmaking, which aspects?
I am a movie director. I am writing my own script, directing them and working also on many moments of the post-production process. I like to be involve in every aspect of a movie´s fabrication.
What are you currently working on?
I am working currently on my new short film named « Glitch ». An ambiance horrific and suspens short-film. Currently in post-production.
Who do you consider your mentor and why?
My mentor is a french documentary producer. She help me to begin because she produced my first short-film. This film is not perfect, but i am lucky she help me to become a movie director.
Why do you think the horror/sci-fi genres have such a large following?
I think this genres are popular because with them, people can escape the real life and it's difficulties. We can escape in fantasy world, and live some adventures, horrific or not. Maybe people have enough to see the everyday life in movie theater. And this kind of movie can make people to be in front of their own nightmare and mental questions.
What do you love most about this business?
I love people and work with them. I especially like the encounters I make in this profession. Long-term dating. with whom we share joy, pain, successes but also, it is said, certain defeats.
What do you dislike most about this business?
I hate the interpersonality of this profession. People only help their acquaintances and friends. It is very difficult to set up a project without special privileges and without knowing the right person placed in the right place. Talent helps, but unfortunately it's too secondary for a project to come together or not.
What career accomplishment are you most proud of?
I am very proud of the career of my last short film "TRANSFER". 113 festivals, 78 awards. It's pretty cool for a small independent film like ours made on a shoestring budget, just for the love of SF and cinema. A cinematic adventure as we like them.
Any advice you'd like to give to newbies?
Don't talk : shoot. Make movies. Without or with money. Without or with contacts : just shoot. Say to the audience what you want to say through your work and don't care about the rest.
Anything else you'd like to say?
Thanks to you for this ITW. I Hope people enjoy « TRANSFERT » and my next projects. And let's all continue to love and defend horror and science fiction together through original and interesting cinema.