2017-04-01 12:00
SHRIEKFEST INTERVIEW
Matt Fowler
Actor/Screenwriter
Writer of 2016 Official Selection "Darla"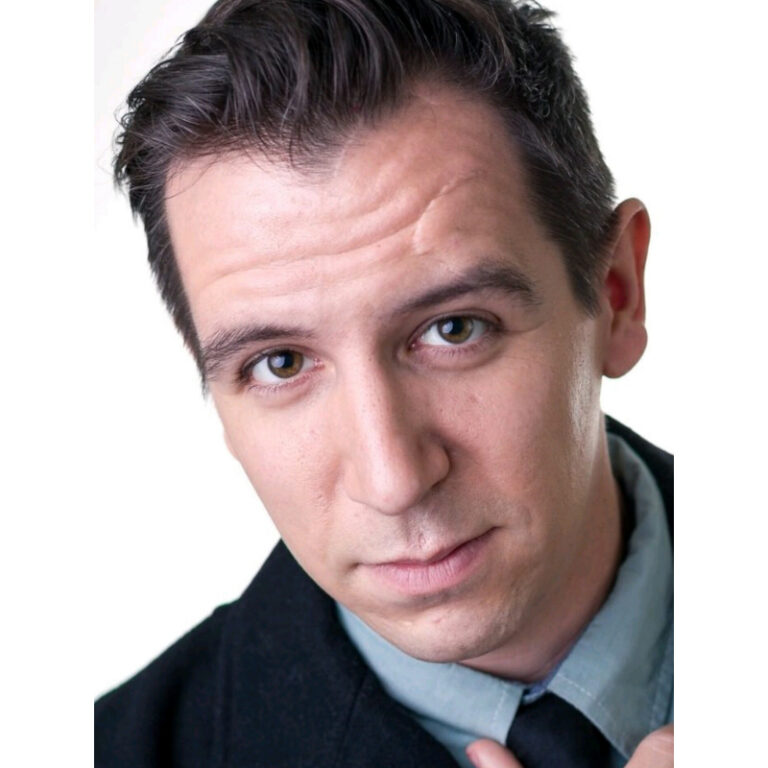 What is your name, company name, and URL?
Hi I'm Matt Fowler and you can find me on the web at www.mattyfow.com also you can find my production company Mirrorscope Productions on YouTube.
What is your specialty: filmmaking or screenwriting? If filmmaking, which aspects?
I'm an actor by trade. I started writing directing and producing kind of by accident. I just always have crazy ideas and happen to be in LA at a time where it's really easy to make cool stuff with a relatively small budget. Also I have a network of insanely talented friends that can do all the jobs I can't. And it helps that my wife (Kelsey Boutte) is a special effects makeup artist.
That is awesome that you have all of those resources! What are you currently working on?
I'm currently acting in "Game of Thrones: The Musical!", playing Jaime Lannister. It opens in February 11th at the Macha in West Hollywood, go to www.gotthemusical.com for info, Hodor! It's hilarious with great singers. I'm also co-producing a western short film called "The Trapper" that is coming along at a breakneck pace. We wrap production on that on February 7th.
Wow! You've been busy! Who do you consider your mentor and why?
Unfortunately I don't really have anyone I would call a mentor. I've always been a bit of a loner and diy guy, don't get me wrong, I'd love a mentor! I love working with more experienced performers and artist, so I guess they're all really my mentors.
Why do you think the horror/sci-fi genres have such a large following?
I'm a huge sci-fi guy. I believe that sci-fi is actually a part of human nature. Our ability and desire to image the future is what allows us to create it. Sci-fi has always been around, before film it was radio, before radio it was books, and before books it was story telling and spoken word. Love it. Horror on the other hand I believe comes from the fact we, at least in the 1st world countries, are so "safe" that we yearn for fear. Fear is deep in our nature as well, and until very recently in human history was an invaluable defense mechanism. It makes us feel alive, I think that's the draw.
LOL very true! What do you love most about this business?
I love seeing people perform, I love the idea of making my own hours and I love that I get to play pretend for a living.
That is so very true! What do you dislike most about this business?
Scammers. They're everywhere. Also people that bitch all the time. You don't like it, go do something you do like, otherwise suck it up.
I hear ya! That is frustrating. What career accomplishment are you most proud of?
I am very proud that my first short film DARLA was accepted to Shriekfest 2016. It was a great experience. Also really proud to have co-produced No Exit last year in Hollywood. I think I'm just proud that I'm still optimistic.
I love that! You have to stay that way! Any advice you'd like to give to newbies?
Don't stop. Ask questions. Pay for workshops, they work even if you think it's criminal. Do stuff! It's so cheap to make stuff and the more you do it the better you get. Make small daily goals. Put together a speadsheet of all your auditions and gigs and workshops, it's super easy with google sheets. Getting your bearings is hard as hell. IT IS HARD AS HELL. But once you get there, it's magical. Embrace it and kick it in the teeth!
Ooh! Great advice! Anything else you'd like to say?
Thank you so much for having me on Denise. Let's grab coffee sometime soon!
I would LOVE that!! Thank you Matt! It was great chatting!