2019-04-30 12:00
SHRIEKFEST INTERVIEW
Evan Baughfman
Screenwriter
2017 and 2018 Short Screenplay Finalist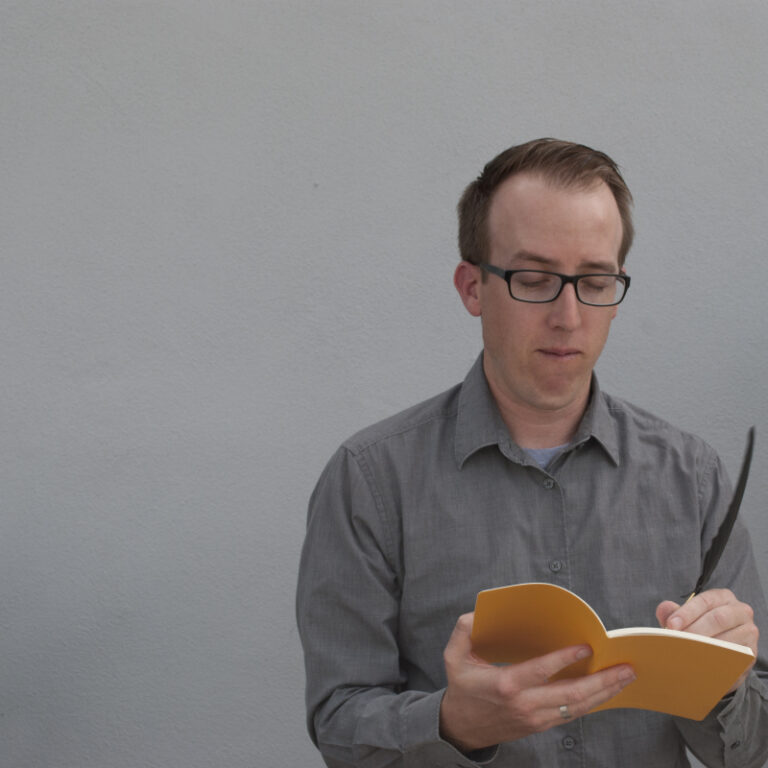 What is your name, company name, and URL?
My name is Evan Baughfman. (Pronounced BOFF-man—although BUFF-man helps with my self-esteem.) My website URL is: http://www.evanbaughfman.com/
LOL. What is your specialty: filmmaking or screenwriting? If filmmaking, which aspects?
I'm a screenwriter, and I've also had success as a playwright and as an author of short horror stories.
What are you currently working on?
Right now, I'm working on a horror stage play for teenage audiences. I teach Theater and Creative Writing at a middle school, so I write for a variety of age groups. I'm also 75% done with a gory Y.A. novel chock-full of bloodthirsty monsters. In addition to this, I'm outlining a full-length haunted house screenplay. I have a twist on that sub-genre that I don't think has been done before.
Wow, you are busy!!! Who do you consider your mentor and why?
Currently, no one's advising me, but the works of Edgar Allan Poe have inspired me from a young age. Many of my award-winning short screenplays are set at fictional Edgar Allan Poe Middle School. In other words, I don't really have a mentor…yet! But I'm more than willing to learn about the ins and outs of horror filmmaking from anybody who wants to take me under their leathery batwing! I live in the L.A. area, and I'm ready for the next step of my filmmaking journey.
Nice! Why do you think the horror/sci-fi genres have such a large following?
These genres lift the veil on the unknown so that we may take a little peek at it. They offer intriguing explanations for the unexplained, exploring places and characters that otherwise only exist in our dreams or nightmares. Horror/science-fiction stories are some of the purest examples available of imagination set free.
Nicely said! What do you love most about this business?
Because of my screenwriting, I've met some really awesome people and gifted storytellers. It should be more general knowledge that people who make horror, in particular, aren't "scary" or "weird." They're some of the most supportive and open-minded people I've ever met.
That is so very true! What do you dislike most about this business?
A few of my short screenplays have been recognized at different horror festivals and competitions. But it hasn't been easy to get these scripts into the hands of interested directors and producers. It's maybe expected that I'll have to direct my own script, when I don't really have the knowledge or background yet to competently do so.
It can be difficult at times, but keep persevering! What career accomplishment are you most proud of?
I had two separate scripts, "The Creaky Door" and "A Perfect Circle," place as Finalists in the Shriekfest 2018 short screenplay competition. Both are adaptations of original stories from my personal catalog.
Any advice you'd like to give to newbies?
Read a lot of screenplays to see what's worked for others and how you can make those things work for you. Also, just write as often as you can. It doesn't have to be a screenplay or even horror/sci-fi related. Do whatever you can to keep those creative juices spattering onto the page.
Great advice! Anything else you'd like to say?
I'm ready to collaborate on new projects with anyone who'll have me. I promise I won't bite. I dulled my fangs down during my last dental visit.
LOL. Thank you. It was great chatting!